Calibrating the Right Marketing Strategy for Your SaaS Startup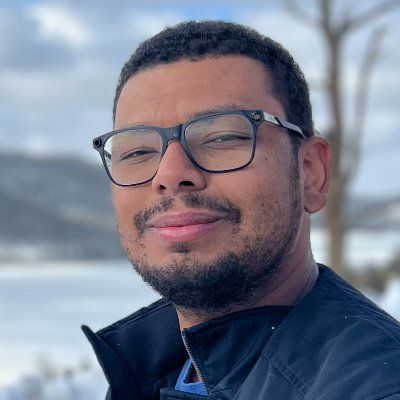 As his first business venture sputtered to a halt, Jose Cayasso, commonly known as Caya, perceived a common pain point in the startup space whose solution would transform his adversity into an engine for success.
Witnessing how fellow entrepreneurs struggled to put together compelling pitch decks (brief marketing presentations using slides) to convey the potential of their concepts at funding presentations, he saw an opportunity to add value through a tool that simplifies storytelling.
Leaning on his video, storytelling and film background from studying digital animation, Caya developed a presentation software solution that helps companies communicate their vision to investors through polished, easy-to-make slides with the power to pique interest and secure pivotal financial commitments.
Caya, CEO and co-founder of the SaaS company Slidebean, joined me on an episode of SaaS Origin Stories to recount his bumpy ride from failure to flourishing. He discusses trusting your creative strengths and presents the concept of balance as crucial to avoid burnout for anyone embarking on an entrepreneurial path.
Honoring the Value of a Great Pitch After Missing a Big Swing
Born in Costa Rica, Caya took advantage of a startup accelerator program to move to the U.S. in 2011 with a company developing a mobile game.
When the generous amounts of funding the company had naively assumed would be forthcoming as part of the exclusive accelerator program didn't materialize, they began using credit cards to fund what they would eventually accept as a failed venture.  
Faced with debt after the "rough around the edges" experience, Caya doubled down on another company almost immediately — a move he doesn't recommend.
"[It's a] really bad idea to start another company right after one fails," he advises. "When you're out of a job, any idea that will make money fast sounds great. The best ideas come when you are already doing work and discover a solution. You can explore the solution from a place of comfort, and then make a calculated risk as an expert."
While the experience at the accelerator program provided was less than comfortable, Caya's ability to remain observant throughout turbulence proved invaluable as he watched other startup founders muddle through hundreds of presentation revisions for investor pitches, mostly made using tools like PowerPoint.
"It was a hassle," he says. "These [were] super-smart CEOs, but they needed to hire designers to help with their pitch decks. They [weren't] telling good stories about their businesses."
Recognizing an opportunity, Caya focused on building a software tool to help founders create "simple but beautiful presentations" that would tell better stories and get better results. Slidebean delivers expertly designed, visually stunning slides that users can easily make their own. Central to the software's value is the lack of customization features — each company inserts its own unique branding and details in an intentionally limited framework that preserves continuity and narrative.
Adding Value Beyond the Initial Sale
In addition to remaining curious and vigilant while his first venture struggled, Caya's efforts also made some great impressions. A family friend and investor with the vision to elevate Caya's talent over recent hardships provided a fresh source of money to build the slide storytelling software, which uses templates with limited customizable features to guarantee a polished visual result.
Buoyed by the investor's confidence, Caya joined forces with a childhood friend and a colleague to forge ahead with Slidebean and discovered opportunities beyond selling the software product alone.
"Conversions happened when people came looking for pitch decks, but in the process of making [the pitch decks, clients] discovered that they don't have answers to things like their go-to-market strategy," shares Caya.
As clients tackled these fundamental questions, Caya and his team began devoting 50% of their time to offering startup marketing and development consulting services, generating revenue that allowed them to pay themselves modest salaries and chip away at outstanding debts.
While consulting provided much-needed income, it wasn't the company's end goal. "I don't love consulting as a business," admits Caya. "If you're the founder, you're never really disconnected from it. And that can be very distracting if you're doing something else."
Pushing the Envelope Through Pricing
At $5 per month for a subscription, Slidebean was a steal when it first appeared on the market.
PowerPoint and other competitors were virtually free, so the team reasoned that a competitively low price combined with organic product-led growth would complement their "guerilla" Facebook marketing efforts to generate sufficient customer attention and conversions.
As it turned out, "There is just no humanly possible way to make money on a $5 per month subscription in B2B," Caya relates.
Instead, Caya recommends that startup SaaS companies begin with paid direct marketing strategies that can garner faster results and demonstrate earnings milestones for investors while initial customers' experiences can inform the early calibration of the product and business model.
Pivoting their strategy to direct marketing and raising Slidebean's price from $5 per month to $159 per year, the team saw a 30% decrease in conversion rates, a number far smaller than they anticipated. "That was an insane breakthrough," Caya recalls.
Much of the breakthrough came from the increased ability to raise capital. Reaching $500,000 in Annual Recurring Revenue (ARR) as a result of the move, the company could now point to real numbers and engender tangible trust in their business model, in a way not possible with the previous organic growth thesis based on hope alone.
A Content Revolution
Seeking to build upon the success found from moving away from a product-led growth (PLG) strategy, the team took another look at their advertising model and noticed that only 5% of people were clicking through on their online ads. "Where were the other 95% going?" Caya wondered at the time.
Recognizing the interest in Slidebean, and that people were clearly looking elsewhere for information and solutions for early startup challenges, Caya took a page from his past and reconsidered the value of content.
While working with the mobile game startup, Caya made a name for himself by raising money on Kickstarter and writing a blog about starting a business from scratch. Now, he looked to leverage that recognition and content in a new way with his new company.

Approaching his team with a bold proposition, Caya suggested utilizing SEO content to generate more traffic to the Slidebean website, a long-term strategy that could take months to produce results. But he convinced his colleagues to take a leap of faith and make investments in SEO writers and researchers — a move that eventually paid off handsomely: The company now can boast more than 300,000 organic website hits per month, allowing the team to virtually eliminate paid advertising.

"That was one of the most crucial business decisions we ever made — SEO became our biggest source of revenue, and it still is today," Caya says.

After the bump from SEO content traffic hit an ostensible ceiling, the team tapped the core of Slidebean's ethos, storytelling, to generate even more interest (this time, views) for the brand.
A Star Is Born
Looking beyond Google to another famous searchable platform in the Alphabet portfolio,  YouTube emerged as an additional medium through which to draw attention to the company, by providing value and entertainment to entrepreneurs seeking startup guidance online.
Much like SEO content, "YouTube is another long-term experiment because you have to find the right format." Caya credits two reasons for his team's ability to take on the ambitious endeavor and crack the code:
He loved making video content. Leaning once more into his background and love for creative storytelling, Caya tapped several Costa Rican team members with video production backgrounds to convert a spare office into a makeshift studio.
It was free (and fun). While Caya humbly claims to be an average public speaker, he has a contagious on-screen charisma and volunteered to host the videos himself instead of paying someone else. The team tinkered with many styles of videos, including playful sitcom-esque office comedy sketches that refreshed morale.

Taking 16 months to realize a breakthrough video (measured in conversions), the YouTube channel has now taken on a life of its own. The team recently celebrated receiving a Silver Creator Award (for reaching 100,000 subscriptions), and are currently eying the Gold Creator Award milestone bestowed after hitting 1 million.
The success of the YouTube channel sparked connections with other companies, created a third branch of the company devoted to content and built upon the storytelling element that made Slidebean shine in the first place. "I think there's a lot of impostor syndrome with this, but [I've learned] to appreciate my own expertise in being able to tell entertaining stories," Caya shares.
Finding Balance Throughout Uncertainty
Caya doesn't forget what he's been through and offers frank advice for anyone considering an entrepreneurial path in life. "Prepare yourself for a marathon," he cautions. "If you want to spend your best brain years working on something, you need to be very passionate about it. You have to be prepared to run it for years."
Referencing periods of hypergrowth with Slidebean when revenue was increasing by as much as 20% per month, Caya says that all the excitement can draw you in too far. "I knew that if I got something done it could mean another $10,000," he says about that time. The allure of profit is strong, as is the desire to dig in when things aren't going well.

"Sometimes you have to stop yourself from working around the clock," Caya says. He specifically remembers a period when he was taking on every task within reach, and lost sight of how the work was affecting him. After a two-week vacation, he realized that he wasn't spending time on projects he enjoyed, and his long-term vision was being lost in the details.
Uniquely positioned by their burgeoning YouTube channel to become a trusted source of startup content, Caya is excited to be here for it, at his very best. "You have to make sure you don't burn out during your prime," he recommends. "It's probably the hardest balance I've ever had to strike."
As enthusiastic startup teams around the globe work hard to create their futures, the relevant and relatable Slidebean YouTube channel is always there to check out when it's time to sneak in a 12-minute break to benefit from Caya's experience and success surrounding his pitch deck software product and consulting services.
Get posts like this in your inbox
Get the strategies, tactics, and insights that will give you an advantage over big tech.