'Win and Extend': Building a Foundation for Long-Term Success Beginning With Market Verticals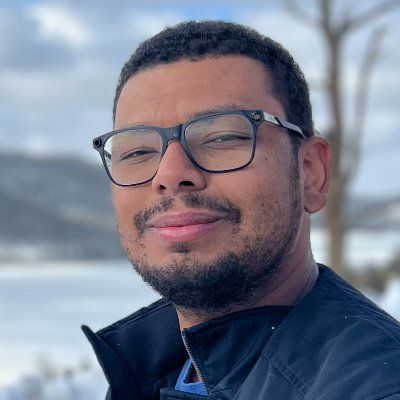 Working in 1996 for a San Francisco-based technology company that helped to pioneer the use of video conferencing, John Stojka, co-founder of Sertifi, predicted that eventually all facets of business operations would utilize the World Wide Web (a subset of the larger internet, used to access and share linked information).
Carrying that glimpse of the internet's potential later into his career working with a manufacturing company that owned properties, John frequently dealt with headache-inducing real estate contracts that were hard to locate and complicated to execute.
The pain point John felt facilitating the signing and delivery of contracts led him to believe there had to be a better way to finalize agreements — one that skirted the need for physical paper storage and drawn-out signature procedures.
Joining me on an episode of SaaS origin stories, John shared about capitalizing on his vision for the internet's role in business: Creating a software solution that introduced simplicity into the complex world of contracts by choosing the right entry point, and conducting due-diligence research beforehand.
Solving the Right Problem
Competition was fierce in the early 2000s between software companies looking to take advantage of the new opportunities created by the eSignature legislation. In John's opinion, many entrepreneurs viewed the space too broadly, focusing on providing a general solution instead of listening to industry-specific needs.  
As John watched other companies vie for customers, he decided to go straight to the market to find out what everyone else seemed to be missing. After requesting to spend time onsite with the company CareerBuilder to observe their daily operations, John watched their team faxing out contracts to be physically signed by clients and consumers.
When the signatures came back, John wondered aloud how the folks at CareerBuilder knew that their clients were actually the ones returning the signatures. "We don't," was the simple answer John got. "As long as we have a name at the bottom of the page, that's all we need," they told him.
"Identity verification does matter in some cases," John qualifies. "Especially when dealing with large sums of money or legally consequential affairs, you need to have accuracy." For the high-volume, low-value deals that CareerBuilder was finalizing, however, their needs were focused more on efficiency and simplicity.
John guessed that many other companies were looking to streamline processes for their eSigning practices, and for his next step again exercised patience and leaned into market research before beginning to build.
Be Selective, Then Dominate
CareerBuilder became Sertifi's first client, after which John hit the streets to identify other companies having similar needs. While choosing a vertical to serve, John asked himself three questions to determine market viability:
Is there a tool already? Essentially, was there an existing software or process that John's team could pivot the market away from by improving?
Is there a standard CRM or place of integration? Was there a feasible way to incorporate a SaaS into companies' existing workflows?
Is there a big need? Was there sufficient demand to warrant offering a product to that market?
Attending multiple trade shows and having countless conversations from his booth, John identified two viable markets to target: the medical field of hospice care, and travel and hospitality. Both fields had a need to combine an easy signature process with securing payments simultaneously, a defining feature of Sertifi.
Eventually, John settled on the alluring opportunities in the travel and hospitality industry. Large companies like Marriott Hotels and Dave and Buster's required secure deposits at the time of contract signing to ensure the intentions of clients, and avoid saving physical spaces without a payoff.
After choosing his vertical, John promoted a "win and extend" approach to expanding market influence after establishing strong relationships in a narrow sector. "Once we secure clients, we extend along their value chain," John explains. For instance, with hotels, the travel agents who book rooms also have a need for the simplified eSignature and payment capture process that Sertifi provides.
Keeping Your Goals in Check
John has taken a measured approach to building Sertifi, which launched eight years after the ESIGN Act and 12 years after he began envisioning possible internet-based software solutions.
His experience raising $60 million in capital with a different company earlier in his career informs this caution, which he says "Was a lot of money at the time, that caused the risk-reward [ratio] to get out of whack."
For SaaS startup founders wrestling with the pros and cons of raising capital versus bootstrapping operations, John offers an analogy: "[With bootstrapping], if you can get product-market-fit [and get] some acceleration, I think you're pretty likely to get a base hit or double, maybe even triple. But if you're going to raise a lot of capital, you gotta be gunning for that Grand Slam."
In other words, it's perfectly fine to "pick a small pond," as John puts it. This can remove a lot of the pressure from investors and compressed timelines that come with venture capital (VC) deals.
Once you generate some momentum, then you can "start to build a moat around that vertical, and from there it's hard for anyone else to get in, no matter how big they are," John suggests.
Enjoy the Process and Keep an Eye on the Future
Given the chance, John shares one crucial piece of advice he would impart to a younger version of himself: "Just have fun!"
"As long as you keep searching for answers and remain dedicated," he says, "you'll get to where you want to go."
John's prediction for increased adoption of the internet in business practices back in 1996 proved to be resoundingly accurate, and he has a new vision of the future shaped by labor trends and artificial intelligence (AI). John references a popular TV show from the 1980s to describe his long-held joy in watching rapidly evolving technological progress.
"I remember every Friday I'd come home, and I couldn't wait till 7:30 at night because 'Knight Rider' was on," he shares fondly. "It's amazing for me to think that potentially, in 10 years, [we will] be sitting in autonomous vehicles. There are going to be lots and lots of opportunities coming our way. [My business] started with a lot of contract and workflow automation for paper — now we're really doing a lot more [with] financial services and helping people collect money quicker and easier."  
As more companies struggle to find talent and labor markets shrink, John says that companies will look to find more ways in which they can automate the repetitive tasks they have to do every day. This translates into ample opportunities for SaaS providers to offer modern solutions, which Sertifi's story reminds us are often best received through listening to the markets they aim to serve.
Get posts like this in your inbox
Get the strategies, tactics, and insights that will give you an advantage over big tech.