'De-Risking' Gambles: Building Your SaaS With Measured Strategies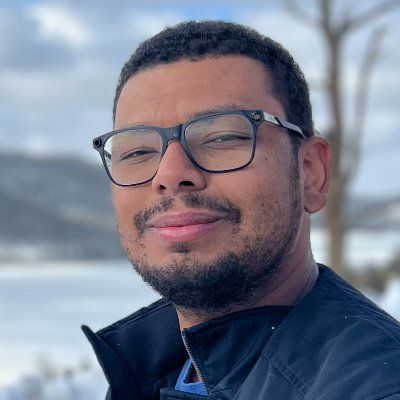 Ben Dowling, CEO and founder of IP data provider IPinfo, leads a life shaped by curiosity. Galvanized by the fascinating problems encountered in software engineering, he achieved early success helping large companies solve their trickiest tech challenges.
Inquisitive beyond the confines of his traditional nine-to-five job, Ben spent hours on a train commute to and from his role as chief technology officer (CTO) at Calm.com, tinkering with side projects on developing software solutions that stoked his imagination.
Bogged down by the laborious process of gathering the IP address data several of his projects demanded, Ben endeavored to simplify the process of accessing IP data to aid himself and other enthusiasts building software solutions for fun or work.
One night in a Washington hotel, Ben wondered why his computer was getting ads for companies based in Texas. The process of tracking down simple IP address data to get to the bottom of this question proved a massive hassle. Hours later, answer in hand (bad ad targeting), Ben had whipped up a developer-friendly application programming interface (API) for himself and others to more easily access their IP data online.
Ben joined me on an episode of SaaS Origin Stories to share his journey from that fateful hotel stay, to his experience running an industry-leading team of 30 providing IP address data solutions for some of the biggest companies on the planet.
A Hobby Gains Traction
After creating the API to solve his own IP address-gathering headaches, Ben kept an eye on Stack Overflow, a forum for software developers where he posted a link to his new website that featured the solution for free.
While continuing in his main role as a CTO, Ben monitored traffic on his new site and was encouraged to see that other developers were finding value in his project. As time went on, he was astounded to receive an email alert from the web domain host: Traffic on the site was amounting to millions of requests per day, reaching the limits of his domain contract.
Ben points to his wife's role in helping recognize the market revealing itself for his IP data solution. "Full credit goes to [her]," Ben shares. "She suggested putting some paid plans on the site, while I wasn't sure anyone would pay for it. 'Just try it,' she said."
People not only paid, but also established enterprise-scale teams working with influential brands subscribed to the highest $200 per month option, which Ben describes as a pivotal moment. "Tesla [was a] company I admired," he recalls, referencing the now-household name that signed up for his service. "To know that those guys were signing up for my API — WOW — that was a real ton of validation."
With a measured disposition complementing his grand solution, Ben began to carefully give more and more attention to his project, balancing the increasing demand with his commitments at home and work. Soon, a major shift would become feasible as he weighed exciting options.
Taking the Risk Out of Taking the Plunge
Exposed to the compelling world of SaaS startups throughout his early engineering career, Ben's interest in launching his own endeavor was well established. "I'd always dreamed of running my own business," he shares. "That was the ultimate goal — to control my own destiny to create my own thing."
In order to leave his stable career and pursue that dream, Ben asked three key questions about his concept that other aspiring entrepreneurs may look to for guidance:
Is it enduring? Ben needed to know whether his concept would sustain his family for the long haul. With IP data being valued at a growing premium across many fields, Ben saw a feasible path stretching far into the distance.
Is the size of the opportunity worth it? Some solutions may create a valuable tool for hobbyists, as Ben initially thought his API could, but may not tap into a large market with the potential to generate significant revenue. The amount of traffic Ben's website was generating, and the scale of the data companies were interested in, pointed to a potentially lucrative opportunity worthy of attention.
Is it fun and interesting? Ben's self-awareness nudged him to look far down the road, knowing that the outcomes would be most rewarding if he was engaged with and challenged by his work. The complex requests for data that Ben was receiving indicated a meaningful (and enjoyable) puzzle to solve for years to come.
Spending over two years devoting time to IPinfo as a side project while maintaining the stability of his day job allowed Ben to "de-risk" the idea of going forward alone, full-time, to an extent he felt comfortable with. The next stages of the company's development also reflect a savvy mindset informed by caution.
Tending to Organic Growth versus Compressing Time
Bootstrapping was a primary focus to build out a concept profitable from day one. Much of that method boiled down to personality, with Ben placing a premium on a clear mind and comfortable culture throughout the process.
"If [I was] going to go work on IPinfo on my own, I wanted to create something that I wanted to work on, [in an] environment that I want to work in, where there was no rush to see how big we [could] make it in a couple of years," says Ben.
IPinfo was well suited to an incremental business approach due in part to its unique product, unrivaled at the time. Ben admits that his measured style may not have been advisable under different circumstances. "If you're operating in competition with well-funded competitors," he suggests, "Venture Capital (VC) can be a great tool."
Ben also credits the less pressurized process of bootstrapping — as opposed to courting early investors — for allowing him to perceive new opportunities more readily as they appeared and run things his own way. "There was no need to give away control of a business or worry about hitting certain milestones," he says. "[We were] focused on building long-term success instead of focusing on short-term goals."
The freedom in Ben's approach allowed plenty of room to interview and onboard talent that fit the team, and build relationships with clients that revealed demand beyond the initial product — something that may not have been as readily obvious had the team been scrambling to reach milestones.
Building a Team Around Expanding Possibilities
IPinfo was born from simply tracking down the location of a device using data already available on the internet. Now, the company creates and organizes its own data, providing both a broader scope and a more reliable source of valuable information to its clients, who utilize it in many ways.
IPinfo is undergoing efforts to provide "even more granular" data, such as identifying virtual private networks (VPNs) and internet service providers, to clients interested in higher levels of accuracy and richer contextual information. In order to do this, Ben has gradually amassed a cohort of talented experts that he now trusts with most of the daily tasks in the trenches.
"I don't know how long it's been since I've spent a day coding," he reveals. Adding more full-time coders and sales professionals to the team over time, he recently organized the fully remote team's first in-person event in Portugal to forge bonds and solidify relationships.
The diverse demands of recruiting, onboarding and focusing on the vision, values and culture of the company as it grows have been important challenges for Ben to plug into after being distanced from the engineering tasks that drove his initial career. "That's what keeps it really exciting, right? It's constantly evolving — my job [always] changes and every six months there's a new focus," he relates.
As the role of high-quality data continues to climb in many companies' core business models, the future is bright for IPinfo's focus on more deeply understanding the landscape of the internet and the identities of the people and devices connecting with each other within it. Ben Dowling's step-by-step style positions his growing team to keep pace on solid footing with rising demand, and to reach new heights with plenty of gas left in the tank.
Get posts like this in your inbox
Get the strategies, tactics, and insights that will give you an advantage over big tech.