Keep Your Eyes on the Prize and Prioritize Your Product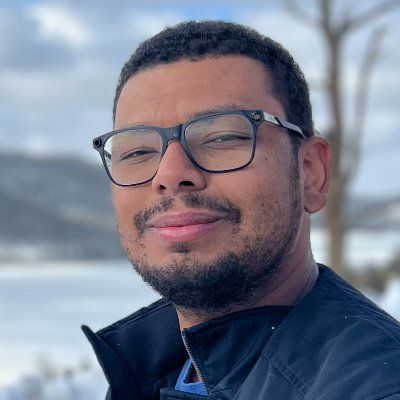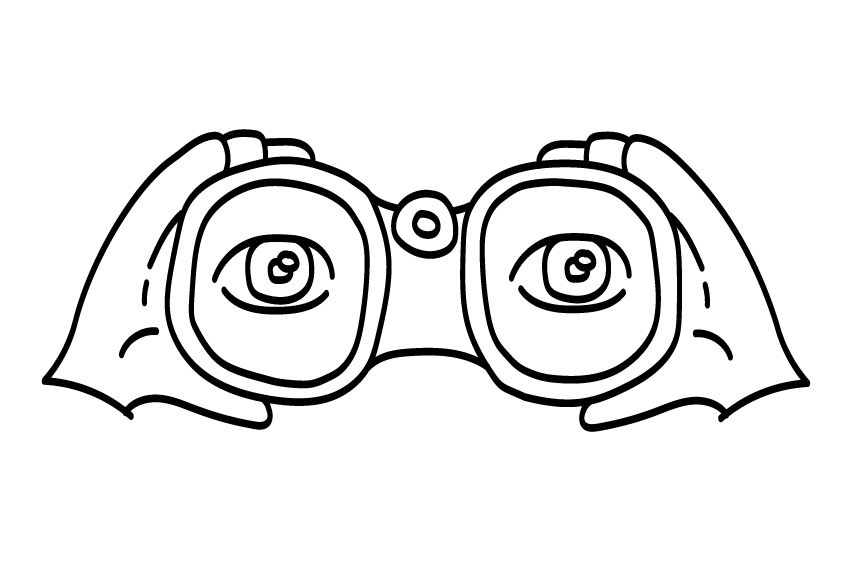 SaaS products often solve extremely complicated problems with many variables. However, this doesn't have to mean that starting a successful company involves choosing the newest or most complex approaches to building frameworks or marketing your ideas.
LinkSquares, an AI-powered contract management service for legal teams, tackles some of the most intricate and important software details that companies absolutely must get right to make deals work and protect the interests of all parties involved.
Vishal Sunak, co-founder and CEO of the burgeoning company, found success and earned a spot on Boston Business Journal's 40 Under 40 (for 2022) by helping to guide his team using proven and straightforward — not flashy and novel — tools and tactics.
The third-generation contract management company creates purpose-built contract repositories leveraging highly sophisticated proprietary software to manage all phases of high-stakes contract management for companies, from pre-signing negotiations and data storage to post-signing analytics.
With LinkSquares, users can quickly organize and access information from lengthy contracts to make decisions fast and keep business moving.
On an episode of the SaaS Origin Stories podcast, Vishal candidly described to me the evolution of his role within LinkSquares from the lightbulb moment of inception to the point his company hit 50 million in annual recurring revenue (ARR).
Get the Lay of the Land Before Hoisting a Flag
Vishal first took notice of the headaches contract management caused when a larger operation acquired Backupify, a small company he worked for in Boston. As the big guy took over, transferring customer data — which has specific privacy and security protections in contracts — became an issue.
The scrappy, small company had some big questions to answer at the behest of its new owners. Had any clients already signed contracts explicitly giving permission to transfer their data? Which clients would they need to contact? How were different contracts written and transformed through negotiation?
Where were the contracts even kept?
Eventually landing on direct emails as a solution (a theme that would surface again later in marketing operations) to ask clients for data permissions, the dizzying, inefficient process revealed a fundamental pain point, at least for the parties involved in this acquisition.
Did the same challenge exist for other operations? Vishal and his co-founder, Chris Combs, asked the people who knew: lawyers.
"We put our fists on the table and said we will not build software until we talk to 100 general counsels," says Vishal. As an engineer who loves to build, Vishal was chomping at the bit to create a sleek solution to the problem they had identified. But a more methodical approach, aided by his cofounder's more measured disposition, would help to ensure they built the right solution in the right way.
Keeping the Vision of an Uncomplicated Framework: Ruby on Rails
After speaking with the first 20 general counsels, the duo tapped a friend's talent to create a functional prototype the pair could use to show off their product. The initial software didn't need to move mountains but had to demonstrate a new path to circumvent the obstacles that contracts so frequently insert into business processes.
Another 50 meetings into their research interviews, it was abundantly clear they were on to something big.
When finalizing B2B deals — especially with large companies — buyers rarely sign any paperwork without negotiating terms, which creates all sorts of red lines and transformations of original contracts. Additionally, it's nearly impossible to know which aspects of a contract will require referencing (and when), and manually scouring complex documents to find answers simply doesn't make sense.
The general counsels described all sorts of delays caused by contract management. The more of these conversations that took place, the more the LinkSquares team learned about the product they should build for the lawyers' companies.
As the team looked to build software for a solution with huge potential, they also kept in mind their potential future hires.
With a plethora of fancy new technology available to create their product, they saw the wisdom in sticking with the Ruby on Rails web application framework they had used to create their prototype. "There was no trophy for the case if we picked the most complicated Javascript framework," says Vishal. There was certainly no reward for limiting the pool of experts available when the time came to add employees.
Your Product Doesn't Exist Unless You Talk About It
Remember the emails that Backupify sent out to contracted clients? As Vishal and his new team began thinking about marketing their impressive solutions to that exact dilemma, the classic cold email emerged as a stalwart strategy — proving extremely valuable in their early days of client outreach.
Similar to maintaining simplicity within their software framework, the founders' emails and personal involvement on virtually every deal for the first two years of operations were the unglamorous keys to success that kept up momentum through critical phases of sales growth.
A self-described extroverted two-degree engineer, Vishal managed to have some fun participating in creative event marketing, another strategy that proved fruitful in a conference setting.
"I remember [when] we sponsored our first trade show: We dressed up with doctors' coats, we had 'Operation' in our booth, [and] we had little pill bottles — a prescription for LinkSquares — solving all of [the] headaches of contract management," shares Vishal.
The show they put on was indeed a clinic, with event marketing bringing LinkSquares a $4 ARR return on each $1 spent. Scalable content marketing now rounds out the company's efficient approach, with a focus on creating content that can be repurposed and distributed in many forms at every stage of the marketing funnel.
Vishal explains, "It ends up being about knowing your buyer and how they buy." In the case of LinkSquares, this means catering to a sophisticated audience of highly educated decision-makers more likely to respond to consultative sales rather than product-led free trials.
Know Your Numbers
I posed a question to Vishal similar to what many entrepreneurs ask themselves when launching SaaS products: "How do you know when you have product-market fit?"
Essentially, what indicators exist to show you are on the right track? In addition to the "net promoter score" and a commonly agreed upon industry benchmark of reaching $10 million from $1 million ARR in 24 to 36 months, Vishal points to several specific unit economic measures to gauge results as you grow:
ARR growth year over year: Simple, straightforward and highly revealing. How many subscriptions do you have, and how many are you adding? Predictability is crucial for external investors and internal resource allocation.
Customer acquisition cost: Vishal points to a nuance here worth noting — if a customer signs a 12-month contract that doesn't start for another two months, are they essentially getting 14 months of access to your resources? Factoring these considerations into pricing models can make a big difference in the bottom line.
Gross margin: Product type creates some variability, with product-led companies like Trello running a high margin of around 95%. Most other SaaS companies fall in the 60% to 90% range, with the introduction of AI bringing those numbers even lower.
Product productivity: As Vishal says, "How much ARR of return is your sales rep giving you for each $1 of their base and bonus compensation?"
Gross and net retention: The former tells you how many clients are sticking around, and the latter is a helpful barometer of expansion.
Vishal also mentions accurate forecasting as an essential component of staying on track and knowing when to tweak your strategy. "You are ranked by your spreadsheets," he says. "If you can predict your numbers, and hit them, you're in a great spot."
Ask for Help and Take Big Swings
A couple of fundamental lessons surface as Vishal reflects on his journey. First, while persevering alone is possible, leaning on experts in your network makes things exponentially easier (and will likely create a better product).
Vishal recalls one specific instance involving a security questionnaire that spurred a call to a friend to offer pizza and ask for a favor. Consisting of 1,400 questions, the security form a company asked him to fill out was the first Vishal had encountered, and completing it took hours even with his friend's expert advice.
Continuing to listen to what their buyers were looking for, Vishal and his team expanded the functions of their product to include AI solutions for retrieving information from contracts, The LinkSquares team tapped another valuable resource in a friend of an employee who happened to be a professor of AI studying Natural Language Processing (NLP) at MIT.
"You don't know what you don't know until you need to know it," Vishal says. A lack of specific knowledge shouldn't dampen your ambition, which leads to the second lesson: swing big and commit.
Initially, Vishal worked to create LinkSquares in addition to his day job and other obligations. Given the chance, he would advise a younger version of himself to go all-in faster. He would also point to the impressive $161 million he has managed to raise thus far, without glossing over the fact that "raising capital is hard," plain and simple.  
Bringing a quality product to market fast requires a disciplined mindset that keeps goals specific, and prioritizes results over flashiness. Simple doesn't mean easy, and LinkSquares' evolution is a case study of how avoiding distractions while maintaining discipline and determination can yield massive rewards without gimmicks.

Get posts like this in your inbox
Get the strategies, tactics, and insights that will give you an advantage over big tech.